---
---
We make sets for kids! Each set is appropriate for kids 12+ with parents approval to purchase.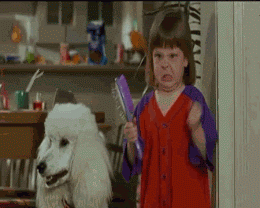 Parents and adults, please ensure that you go over the safety issues with any products in this set. Remind your child that a defense accessory is only for safety and should not be used in situations where they are not being actively assaulted by another person. Sets should be kept in backpacks or otherwise hidden when in public, especially in school. There is a high likelihood that sets will be confiscated if used in appropriately.
Each Set Includes:
One Knuckle Keychain (Spade, Bully, Bad Kitty or Skull)
One Black Mini Baton (not pictured)
One Black or Pink 1/2 oz Pepper Spray
Specifications for

Knuckle 

Keychain:
Made with hard nylon plastic material & sharp point spade tip

Includes keyring to attach accessory to keychain, purse of wallet
How to use Knuckle Keychain:
Hold spade at the base of the spade

Use sharp point spade to pierce an attacker in fleshy areas of the body (inner thigh, stomach, hand, etc) or eyes.
Specifications for Pepper Spray:
Pepper spray comes in a hard case with keyring for easy carry on keychain, purse or back pack

18% Oleoresin Capsicum formula with UV identifying dye to mark your attacker
16 foot range with a capacity for 25 bursts in each spray bottle
Powerful pressurized stream for optimum efficiency without blowback.

Available in multiple colors
How to Use Pepper Spray:
Take pepper spray out of leather case and place in the palm of your hand with finger wrapped around spray tube
Use thumb to turn on red actuator in a counter clockwise motion
Press red actuator down to discharge pepper spray in short one second bursts
Direct the spray towards your attackers eyes and nose
Get a women's defense keychain set and get home safe!
---