---
---
If the last two years taught us anything, its that we could all use more peace, prosperity and protection.
A candle has the power to call in positive energies for manifestation. With the Peace, Prosperity and Protection Candle Set, you'll have a simple spiritual medium through which you can bring more calm, cash and certainty to your life.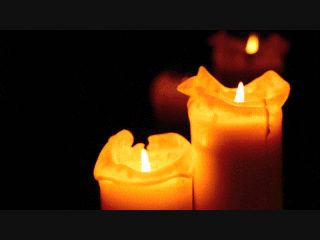 Specifications:
Hand poured in the U.S.
Vegan Soy Coconut Wax Candles made without any dyes
Burn time: approx 50 hours
Size: 9 oz.; 2.75" (W or Diameter) x 3.5" (H with lid), 9.0625" (Circumference) 
Available in holiday scents: Christmas Tree*, Cinnamon Stick, Holly Berry* and Vanilla
Please expect some wax imperfections as these candles are hand poured.
(*Seasonal scents, available for a limited time only.)
How to use:
Place your candle set in a safe space within your home where it is visually pleasing, has good ventilation and is accessible to you. You may choose to place your candle with your home altar.
Create intentional time to pray, meditate or manifest your peace, prosperity and protection.
Light the candles. You can choose to light all of them or one at a time, depending on what your needs are in the moment.
Use the visual cue of the flame to enter into a relaxed, contemplative mindset.
Close your eyes and focus on your breathing. You can do this by counting up to four seconds on each inhale and exhale; noticing the temperature sensation of air coming in and out of your nose and mouth; or paying attention to the rise and fall of your stomach and chest.
Open your eyes if needed to focus on the candle of your choice.
---