---
---
Do you carry a women's self defense accessory with you when you go out on your morning jogs or evening after dinner walks?
The Everyday Hustle Knuckle Ring Stun Gun is a perfect companion for casual stroll and long distance runs. It is one of our most compact stun guns and fits perfectly in your hand.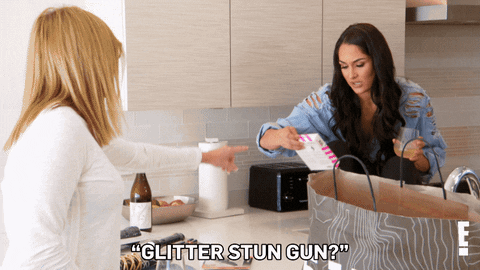 Specifications
230million electric volt delivers a strong shock to an assailant 
Soft-touch outer shell made from sturdy material
Small and lightweight with a comfortable grip
Rechargeable via USB power cord - included in the kit
Includes nylon sheath for convenient access while jogging or on a stroll
Comes in 4 styles: Purple. Pink, Black and Zebra print.
How to use:
Charge the stun gun with the USB power cord
Slip your fingers through the knuckle ring,
Disengage the sliding safety and
Press the red button within the ring to send a shock into the world.
---